Usually a few months before the long-awaited vacation in many families, a discussion begins: where is it better to go on vacation? After all, both parents and children really want this to turn out to be a real dream family vacation! Most often, the discussion boils down to solving a dilemma: the sea or the mountains. Of course, holidays at sea can be wonderful, but those families who have visited the Ukrainian Carpathians at least once, as a rule, tend to come here again and again.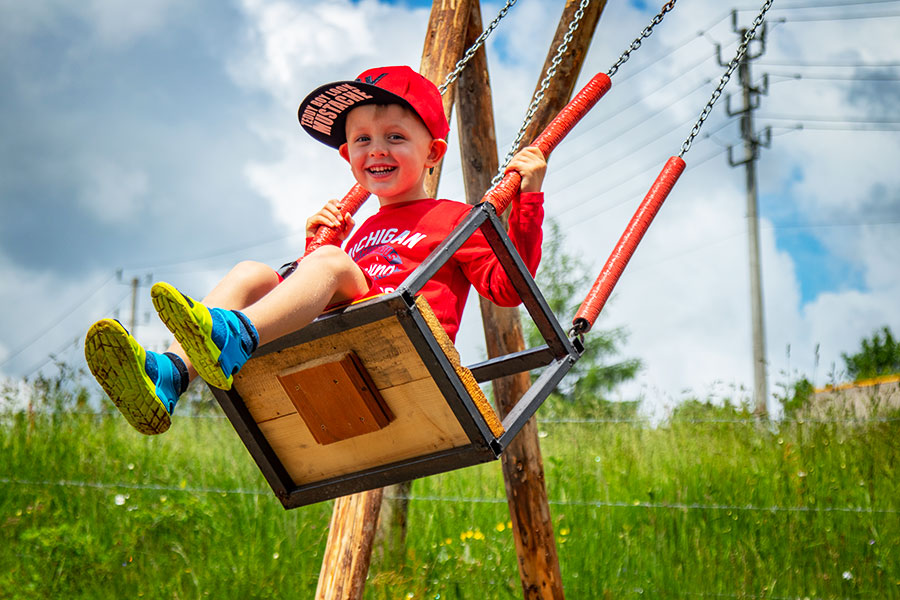 For those of our compatriots who have not yet visited us in the Carpathians, we will give some advice so that they do not have any problems when relaxing with children in the mountains, and so that the vacation goes as well as possible. Of course, first of all, everything should be well thought out and planned in advance. So where to start?
Choose direction
If you have already finally decided that you are choosing mountains, then you need to decide in advance on the place: where it is better to go and where to settle. Many residents of Ukraine and guests from other countries prefer to live near the famous Bukovel ski resort. The choice is certainly good! And the mountains around, and a lot of entertainment. However, it is worth noting that living in close proximity to the well-known ski resort, although quite convenient, has a number of certain disadvantages.
Firstly, living near Bukovel is very expensive (approximately at the level of the best European resorts). The same can be said about food – expensive! Secondly, there are always a lot of people around, wherever you are. Especially crowded here in the high season. It comes to the point that in many restaurants and cafes there are often no free tables, and you have to queue for a long time to have a bite to eat.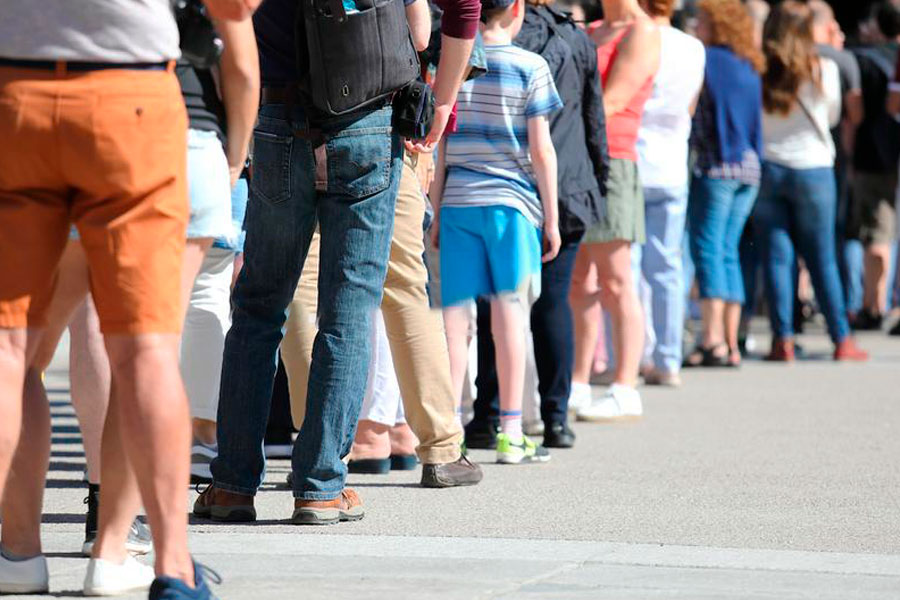 But there is a great alternative solution – to stay in our guest house Chillax, located in the village of Yablunytsia, which is about 10-15 kilometers from Bukovel (depending on which road you take, but in any case – just a few minutes driving). It is worth noting that in our hotel Chillax the prices for accommodation are very moderate, while the rooms are very comfortable, with all the necessary amenities and beautiful views of the nearby mountain peaks.
The menu in the restaurant at the hotel is varied (the cuisine is traditional Ukrainian, Hutsul and European), so there is food for every taste. The chef is just a culinary magician! And besides, the cost of dishes on the menu is quite acceptable. However, we have the same affordable prices in Yablunytsia for almost everything – food in other restaurants and cafes, payment for mountain lifts (the village is surrounded by mountains on all sides) and various entertainments.
And most importantly, in our village there is always a quiet and calm atmosphere, very friendly residents who are ready to help guests who have arrived at any moment, who are always welcome here 😀
Carpathian entertainment
As for the main entertainments in Yablunytsia: in winter, these are downhill skiing, snowboarding and sledding; in the rest of the year – hiking in the mountains and along the beautiful Carpathian meadows (if you wish, you can ride horses). Children – expanse! Around – the purest mountain air and pristine Carpathian nature. You can run, jump, play even football, even volleyball, even badminton, even hide and seek – whoever just likes it!
By the way, not far from our village there is also a local mini-Disneyland with Hutsul flavor – children of any age will be delighted! Not only that – please, you can go to Bukovel for a day to visit the Leopark Children's Entertainment Center; and besides this, there are many entertainments – from a rope park to indoor pools with a jacuzzi and quad biking.
However, as many vacationers in the Carpathians assure, the most wonderful entertainment is joint trips with children to the mountains. After all, there are many fairly simple and completely safe mountain routes, some of which are accessible even for children of three years of age. Mountain healing air, beautiful views, acquaintance with the charms of the Carpathian nature will remain in memory for a long time. And what wonderful photos and videos you can take on these exciting walks in the Ukrainian Carpathians! Imagine how familiar and unfamiliar people will envy you when they see it on social networks.
We will not list all the possible entertainment and describe local attractions in this article. In our blog, we already wrote what sights you can see in Yablunytsia, we recommend reading it! And it's all worth seeing with your own eyes! Therefore, just come to Yablunytsia, and the Chillax hotel staff will be happy to tell you: where to go, where to visit, what to see and how else you can have fun, taking into account the tastes and wishes of all members of your family ❤️
Holidays in the mountains: family or company
When planning a family vacation in the Carpathians in detail, it is worth considering the aspect of friendly communication. However, anyone who has ever vacationed with children knows how difficult it is to gather a group with similar expectations. Before you start assembling a team for a holiday in the mountains, it is worth considering a few points.
If both spouses work a lot, children go to kindergarten or school, and the whole family can only get together and talk in the evenings, you should think about a purely family trip. Although many young parents often like to spend their holidays in a large company of friends and acquaintances, they invite old friends and organize a joint trip to the mountains.
However, it should be understood that even if you are not the only couple with children in a large company, it often happens that adults plan their vacation based on their interests and preferences, and children are mostly left to their own devices. Meanwhile, it is a trip with just one family that allows you to establish warmer relationships, communicate, share experiences – both in the parent-child line and the spouses themselves.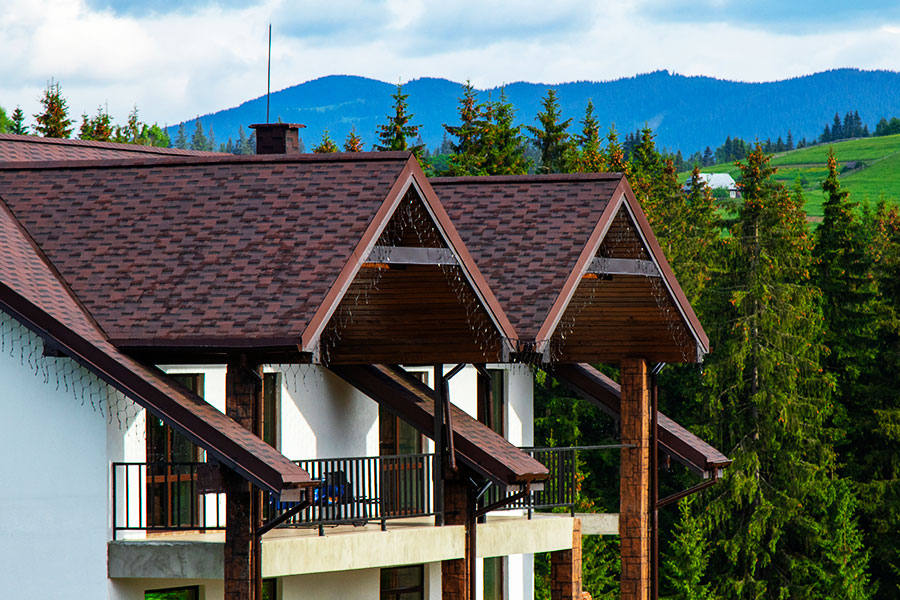 If a family planning a vacation in the mountains is a classic two plus one option; and the child is no longer small, you should think about the company for him (of course, this is if there is no brother or sister). Experienced psychologists say that in such cases, another child, "borrowed" from friends or just the closest friend of your son or daughter, will not interfere with the processes of building relationships, and at the same time will make the joint vacation more attractive and entertaining – after all, children, as a rule, very much like to communicate and play with peers.
And if you really want to go on vacation to the Carpathians with a company, then it would be best if it would be exclusively only parents with their children. Also a great option 😀
The guest house Chillax is waiting for you!
We hope that our advice will help you make the right choice and have a wonderful rest in the Ukrainian Carpathians. Family holidays in the mountains, if you choose our Chillax hotel in the village of Yablunytsia, it's very cool and not at all expensive for your budget!
Just be aware that we don't have very many rooms. Thanks to this, in our guest house there is no noise and din, as in large hotels. The environment is quiet and peaceful, very homey. You will be even better than at home – after all, you will not have any worries and troubles. Our staff will take care of everything and will do everything possible to make your vacation in the Carpathians the most memorable and enjoyable event in the life of all your family members ❤️
The only thing you will need to do is to book a room in the Chillax Hotel in advance!