In recent years, more and more parents with children go to the Carpathian mountains for an unforgettable summer vacation. Mountain resorts, which in the past mainly attracted people during the snowy winter months, are now becoming popular all year round, and especially in summer, when schoolchildren have long holidays and their parents have a long-awaited vacation. Indeed, in the warm season, the Ukrainian Carpathians provide a wide variety of opportunities for family vacations.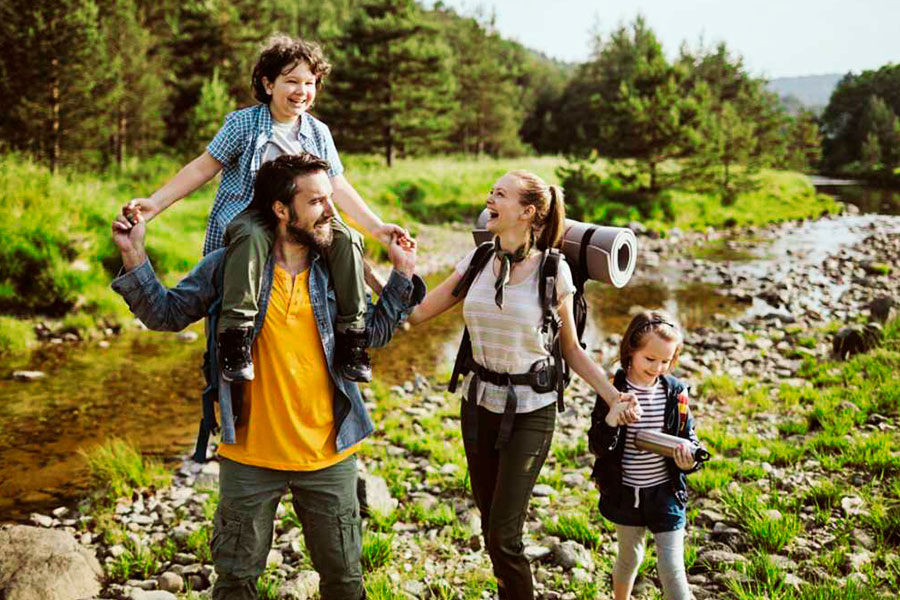 These are climbing mountain peaks, hiking along the meadows, hiking to waterfalls, rafting on mountain rivers, picking mushrooms and berries, picnics in the most picturesque places, and all kinds of active games in nature, and visiting attractions, and the opportunity drink healing water from local mineral springs, and much, much more. In addition, you can relax, as they say, "in full" in the Carpathian Mountains much cheaper than anywhere on the sea, even in Ukraine, not to mention foreign sea resorts.
Where is the best place to relax in the summer in the Carpathians?
In the Ukrainian Carpathians everywhere is beautiful! However, if you choose our guest house Chillax in the mountainous village of Yablunytsya, Ivano-Frankivsk region, for a summer family vacation, then everything will be not only wonderful, but also very economical! Our village is considered a mountain resort, and the air here is not only the purest, but also healing, which has a very beneficial effect on health. By the way, Yablunytsya is located not far from the famous Bukovel complex, on the territory of the Karpatsky National Natural Park, where there are many animals, birds and plants listed in the Red Book. Find out what sights you can see in Yablunytsya from our blog.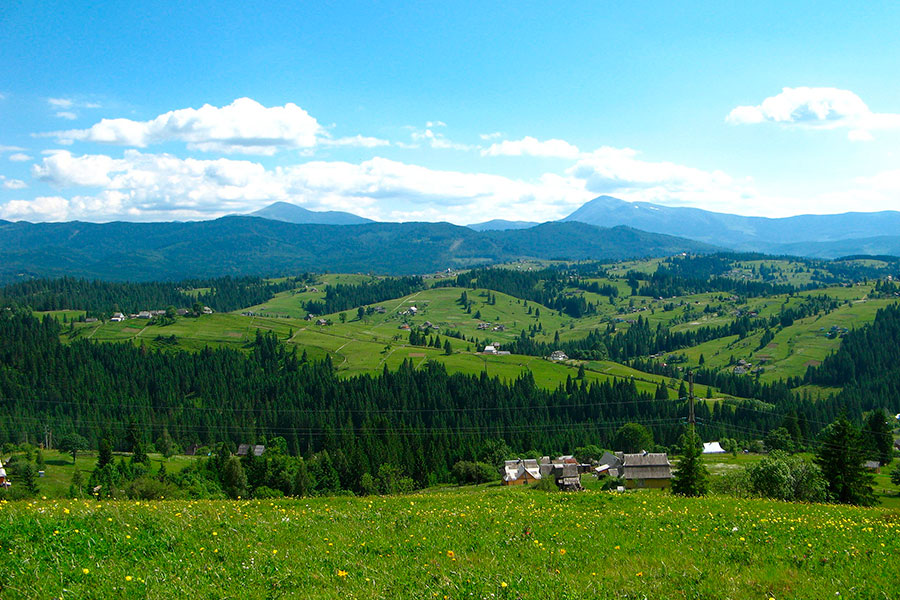 In Yablunytsya and its environs it is always quiet and calm, there are no crowds of tourists around, as in Bukovel. For those of our compatriots who are tired of the city noise, the constant fuss around, standing in lines – this is the most ideal place to relax. In addition, compared to Bukovel, the cost of accommodation and meals is significantly lower here. At the same time, for tourists staying at our Chillax hotel, it is not at all a problem to visit Bukovel and all kinds of attractions that are available there – after all, you can get there in just ten to fifteen minutes.
That is why many thrifty Ukrainian families who want to have a rest in the summer in a calm spiritual atmosphere with the maximum benefit for their health, and not spend extra money at the same time, choose us 😀
Enjoy the fresh air and admire the magnificent scenery!
If you want to have a great rest with children in the summer, then the Carpathian Mountains will undoubtedly delight you. Here you and your children will see such unique picturesque landscapes that you will be simply shocked by the majestic beauty of this pristine still preserved nature. Your whole family will be able to admire the most diverse fauna and flora, especially since some of their representatives can be seen nowhere else in the world!
By the way, the Karpatsky National Park (on the territory of which Yablunytsya is located) is located in a unique historical and ethnographic region – the Hutsul region, where there is a significant domestic cultural and historical heritage. Your family will be able to visit unique natural objects – Dovbush rocks and caves, Nesamovyte and Maricheyka lakes, Probiy waterfall, Kedruvate tract – the only place on our planet where cedar pine grows.
A good way to actively relax in the mountains is to go hiking! There is no child who would not like it! And adults, as a rule, are delighted with mountain hikes. In addition, this is a good way to teach a child to overcome difficulties. Of course, children have very different personalities and desires to make an effort, but the desire to surpass themselves is a very good exercise that will help them in the future. And if you are tired of walking or just want to relax in peace – arrange a family picnic in nature. Have a rest – play with the whole family in some active games. What could be better than such a pastime?! We wrote about how to plan a vacation with children in the mountains in our blog and recommend reading it.
Visit to Bukovel
For a change, you can go from Yablunytsya to Bukovel. There you can visit:
extreme attraction "Reverse" (riding on a double chair suspended high above the ground on cables);
rope park "Bukovel slides" (zip-line suspended on ropes between huge trees, with steep ascents, descents and turns);
karting center "Thirst for Speed" (high-speed karting);
Bike zip "Bukovel" (cycling on the cable car, which is stretched over the lake of Molodist);
trolls "Bukovel" (air flight – downhill on a roller attached to a cable);
attraction "Rope jumping" (jump from a tower 28 meters high);
attraction "Pendulum" (unique, the largest swing in Ukraine, on which you can fly over the lake of Molodist);
"Husky House" (communication with very friendly husky dogs);
rollerdrome, bike park, as well as dozens of other entertainment and attractions.
Short summary
In general, you can be sure that when you come to Yablunytsya for a family summer vacation, you will definitely not regret it! Many of our guests, having been here once, tend to come again and again. After all, the lovingly decorated, spacious rooms at the Chillax Hotel create an exclusive atmosphere.
A lot of light and sun, as well as fantastic panoramic views of the surrounding mountain landscapes make the premises of the Chillax Hotel very comfortable and cozy.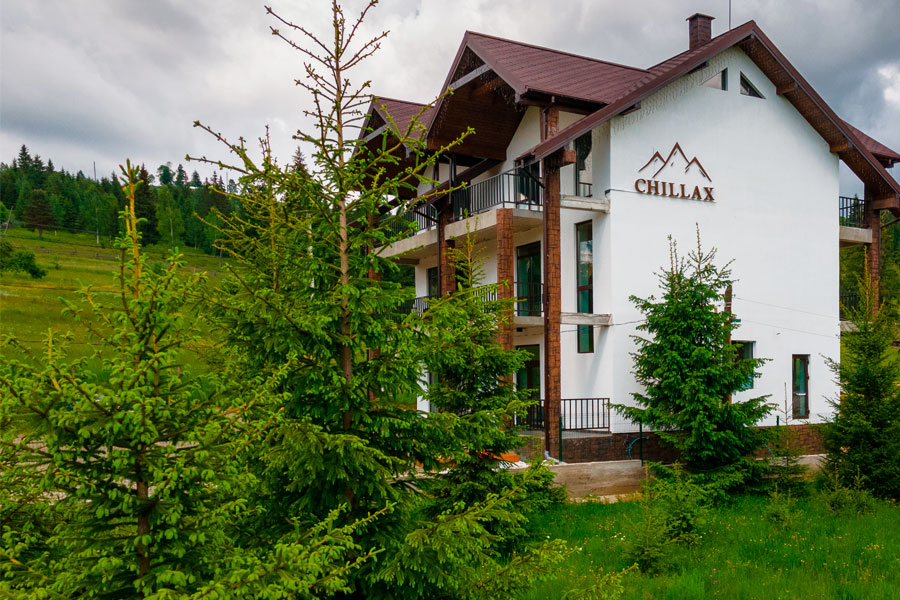 Come and see for yourself. We are 1000% sure that you and your children will be satisfied! Just do not forget to book a room with us in advance – at the Chillax guest house 📞