Summer – is the time of long-awaited vacations, and everyone wants to find the best place to relax at this time. One of the ideal options is the Ukrainian Carpathians, where you will be surrounded from all sides by majestic mountains and protected forests, and you will breathe perfectly clean air. Summer vacation in the Carpathians – is an opportunity for full relaxation in peace and quiet, without the bustle of the city and a lot of people around.
Most people associate rest in the Ukrainian Carpathians exclusively with the famous ski resort Bukovel. By the way, even many residents of Ukraine do not know this, and therefore it is worth explaining: Bukovel – is not a settlement, but just the name of a tourist complex (also called a resort) in Ivano-Frankivsk region. And if you choose the high-mountainous village of Yablunytsya, located only 15 kilometers from Bukovel, for your rest in the warm season, you will definitely not be mistaken!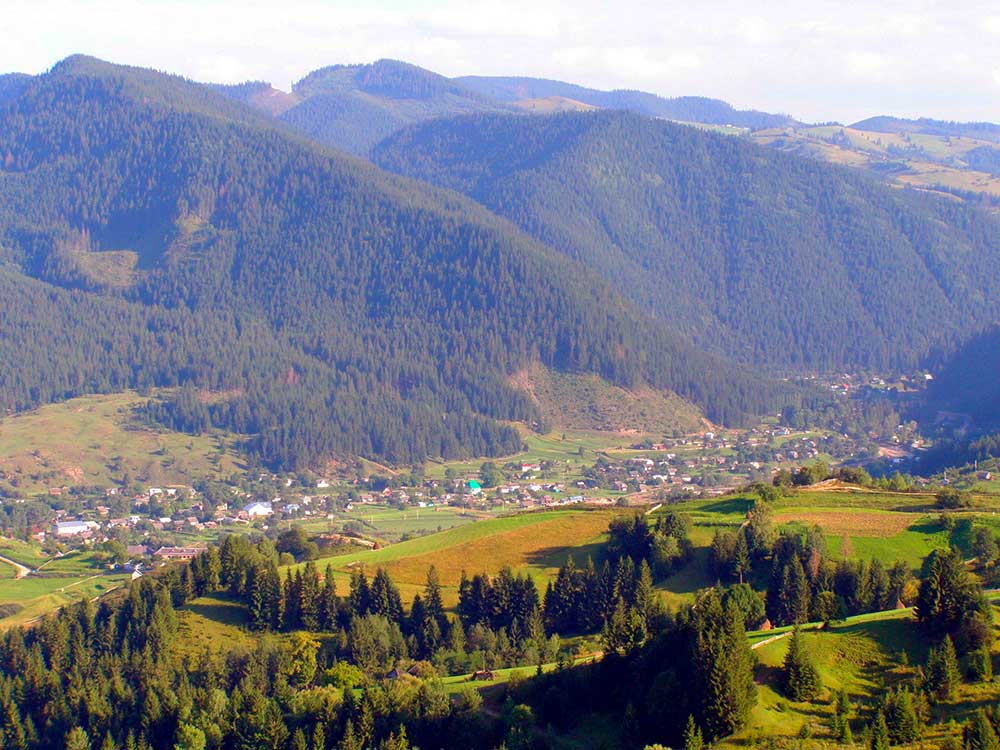 Why is it best to choose Yablunytsya for a summer vacation in the Carpathians?
Firstly, the climate in Yablunytsya – is temperate continental, while the village is located quite high in the mountains (more than 900 meters above sea level) and is reliably protected from strong winds by other mountain elevations. Thus, nature has created a real climatic resort here, especially useful for all people with respiratory problems, weakened immunity or depressed mood.
Secondly, affordable prices. After all, the so-called "high season" in Bukovel – is in winter, at all other seasons the prices (especially in Yablunytsya) are significantly lower. Therefore, you can rent an excellent Premium, Family premium or Prestige room at the Chillax Hotel for a very reasonable amount, saving you a lot of money that can be spent, for example, on entertainment or local delicacies.
The main summer activities in the Carpathians
The simplest and most accessible is walking. Choose a route to your taste and according to your strength! You can climb one of the nearby mountain peaks, from where you can enjoy stunning views of the area around; you can wander through the spacious meadows (as meadows are called here) – an incredible aroma of herbs and flowers emanates there; but you can go to the forest, pick up mushrooms and berries there; arrange an unforgettable picnic in nature.
Walking on ATVs, bicycles and horses. If you don't feel like walking, rent an ATV, bike or horse. Such walks will also be a great pleasure!
Rafting – rafting on an inflatable boat on a mountain river. You can learn to fly a raft very quickly! Experienced instructors and modern high-quality equipment will make your rafting by the stormy Carpathian river completely safe, and a lot of positive emotions and a strong adrenaline rush are guaranteed!
Visit to the extreme park. An extreme rope park in Bukovel is a system of wooden platforms on which interconnected attractions are located: swings, bridges, zip lines, obstacle lines located at a height. A sea of ​​adrenaline and emotions!
Bukovel Slides is a long trolley track located between trees, with many descents, ascents and turns. So to speak, a kind of Carpathian version of the roller coaster.
Bike zip is an extreme attraction where everyone is invited to ride a bike on a cable car (more than half a kilometer) at a height of 30 meters above the lake. At the same time, you do not need to hold onto the wheel of a bicycle, however, it is also not necessary to be able to ride it!
The VODA Club complex is a great place to relax on the shore of the Carpathian Lake Molodist. It has everything you need for an active family holiday and leisure activities: several swimming pools, a spa center, various types of jacuzzi, a relaxation area, attractions and restaurants, an inflatable park in the middle of the lake.
Inspection of local attractions. We definitely recommend visiting Polonyna Pertsy (this is a local Carpathian Disneyland), the Hutsulshchyna National Natural Park, the Gorgany Nature Reserve, as well as visiting the Paradzhin tract and the Yablunytsky Pass.
Enjoy your vacation in the Carpathians and good mood!