Skiing has recently become a new trend. And where to go skiing in the mountains in winter – for most Ukrainians, the question has long been resolved: of course, in the Ukrainian Carpathians. Those who do not save money prefer the famous Bukovel ski resort; more economical, our compatriots often choose places not far from it, for example, in our village of Yablunytsia – here, too, there is everything you need for skiing; at the same time, accommodation at the Chillax Hotel, food and all services are much cheaper, and the situation here is much calmer than in Bukovel.
Is it worth it for a beginner to buy ski equipment for a winter holiday in the Carpathians?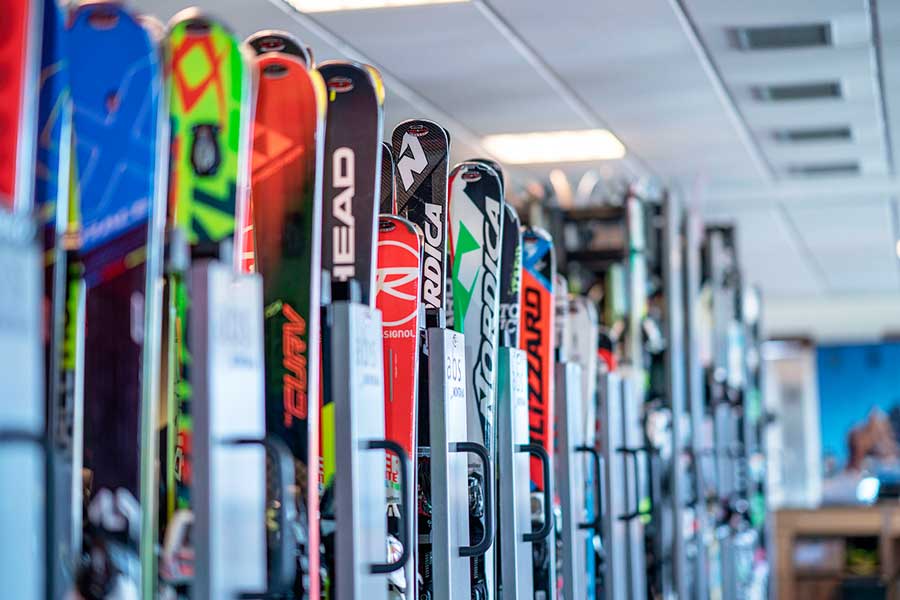 Almost every novice skier involuntarily asks the question: maybe you should not buy new ski equipment in the store, but rent it at rental offices located near the ski lifts? Yes, everything you need, from skis to goggles and gloves, can be rented here on site near our Chillax hotel. If you have already decided for yourself that you will go in for skiing seriously, then you should buy ski equipment in advance, going on a winter holiday in the Carpathians.
How to choose alpine skiing for a beginner skier?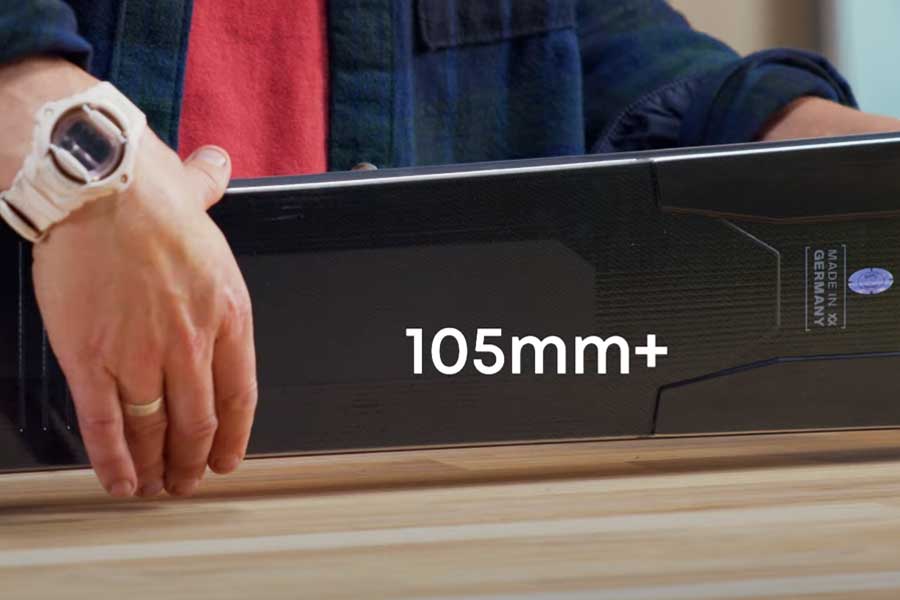 The main element of ski equipment is, of course, skis. The right choice of skiing is the key to improving the level of skill and comfortable skiing. Skis must correspond to the characteristics of the track, the skill level of the skier, as well as his height and weight – only under such conditions skiing in the mountains will be comfortable and completely safe. If you compare ski models for experienced athletes and beginners, you can see significant differences that affect the style of skiing, comfort and safety of descents.
Therefore, until the athlete gains sufficient riding experience, he is not recommended to choose professional equipment. Ski manufacturers specifically for beginners develop models that are lighter and softer, which allows inexperienced skiers to quickly learn the basics of skiing in the mountains. Therefore, consultants in the store (or managers at the rental office) will definitely recommend just such ski models to the novice skier.
Which skis to choose for a beginner: soft or hard?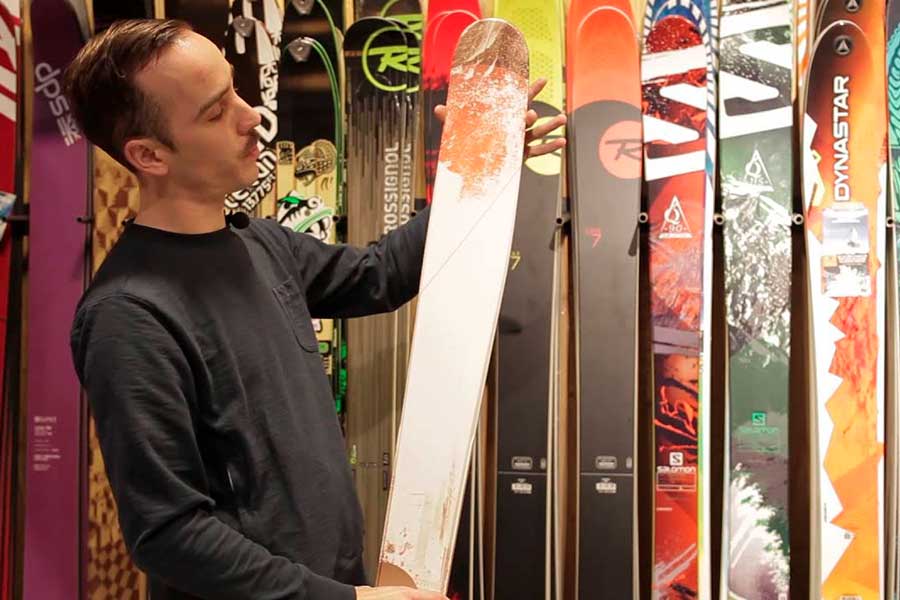 When choosing skis, special attention should be paid to their rigidity. Definitely: beginners need to choose softer skis. Soft skis bend much better under the weight of the athlete during skiing – this allows you to feel the whole ski as much as possible, while ensuring good stability. Another main advantage of such skis for beginners is the ease of skiing, because the legs do not get tired for a long time. However, if a beginner skier has an increased body weight, it is necessary to choose stiffer skis.
Selection of skiing for a beginner, taking into account his height and weight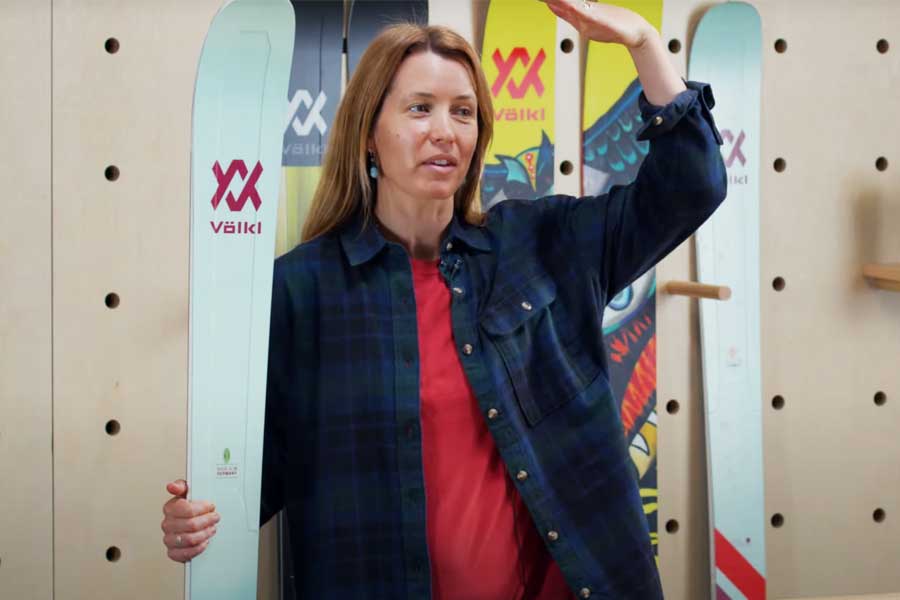 Basically, the length of the skis is selected taking into account the style of skiing, as well as the parameters of the ski slope, but this only applies to professional skiers. Beginners should first gain experience, master the basic skills and learn different styles of skiing, choose the most optimal way for themselves to ski, and only then finally decide on the length of the skis.
Beginning skiers should initially consider their weight and height when choosing skis. In doing so, the following recommendations should be taken into account:
for beginners of medium build, poorly physically prepared and without initial skiing skills, to determine the length of the skis, it is necessary to subtract 20 centimeters from their height;
a novice skier of an athletic build, physically strong and focused on high sporting achievements, can take skis 10 centimeters below his height;
fully confident in their abilities, as well as extreme sports enthusiasts, can safely buy skis whose length is equal to their height;
it is advisable for overweight people to ski, the length of which is 5 centimeters longer than their height.
Follow these easy tips to find the perfect ski length ⚠
We also advise women who have never skied mountain peaks to choose women's alpine skis, which are somewhat softer and lighter than similar unisex models. Alpine skis for women are made taking into account the peculiarities of the female anatomy and lower physical capabilities compared to most men.
How to determine the length of skis for children?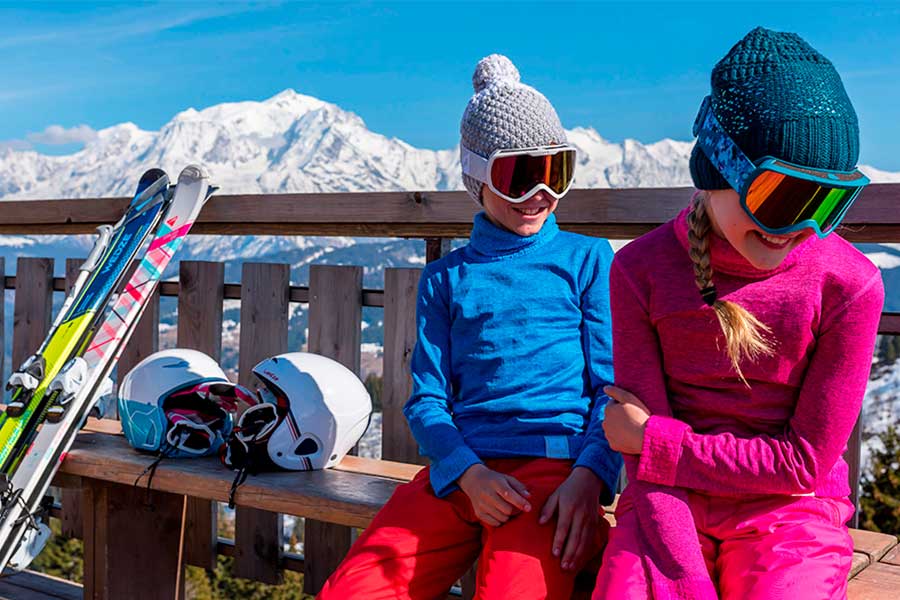 Beginning skiers can be not only adults, but also children, for whom weight is the main determining criterion when choosing ski equipment. Here you should be guided by the following criteria:
if the weight of the child is less than 20 kilograms, you need to purchase a model 80 centimeters long;
if the weight ranges from 20 to 30 kilograms, it is worth buying skis 90 centimeters long;
if the weight of the skier is on average 30-40 kilograms, a model 100 centimeters long will do;
if the child weighs more than 40 kilograms, choose skis so that they reach the nose or chin in an upright position.
Don't forget your baby's protective gear! It's not worth saving here, because we are talking about the safety of your child ⚠
Top 5 tips for beginner skiers
If you are buying ski equipment for the first time, do not focus on its cost: a high price does not mean that this model will suit you perfectly. Basically, expensive models are designed for professionals and extreme sports enthusiasts, while beginners should choose relatively inexpensive products that provide higher stability and safe descents, reduce the load when skiing.
Don't go after the company's fashion and brand name because you'll pay extra money for the brand name, but that doesn't mean that these skis will be better quality than similar products from a lesser-known company that you can buy at a more affordable price.
Do not forget to purchase additional equipment and accessories in addition to skis that will help and facilitate the process of skiing. You will need: a bag for carrying equipment, comfortable poles, bindings, ski lubricant, as well as a ski suit, boots, helmet, mask and gloves.
When you come to a store or rental office, do not hesitate to ask for advice from a specialist in this field – he will help you choose the best option.
For the first descents, choose easier slopes and try to ski at a time when there are fewer other skiers. The ideal solution is to come for a winter holiday in the Carpathians and stay in our guest house "Chillaks", near which there are excellent slopes for beginner skiers and ski equipment rentals, as well as experienced instructors who will teach you correctly and safely in just a few hours skiing in the mountains 🙂