If you stay at our guest house "Chillax" in the village of Yablunytsia, you won't miss the chance to visit DinoPark (Dinosaur Park), located in the village of Polianytsia (near the Bukovel ski resort) – it's just ten kilometers away from us. Stepping into the territory of this unique park, you'll feel like you've been transported millions of years back in time to the prehistoric era.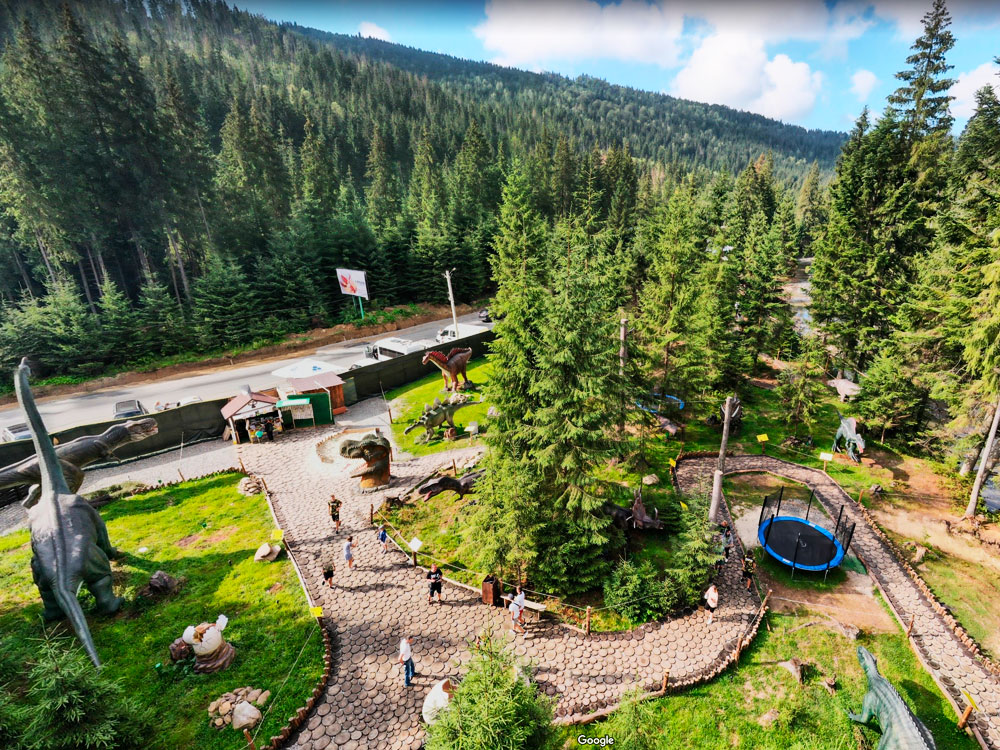 The park features a total of 24 dinosaur figures, including Argentinosaurus, Stegosaurus, Tyrannosaurus rex, Triceratops, and Edmontosaurus, all presented in life-size sculptures. Additionally, you'll find 10 modern animals, such as elephants, crocodiles, brown bears, and others. Many of these animal figures are also robotized, capable of moving their heads, limbs, blinking, opening their mouths, and even emitting threatening roars!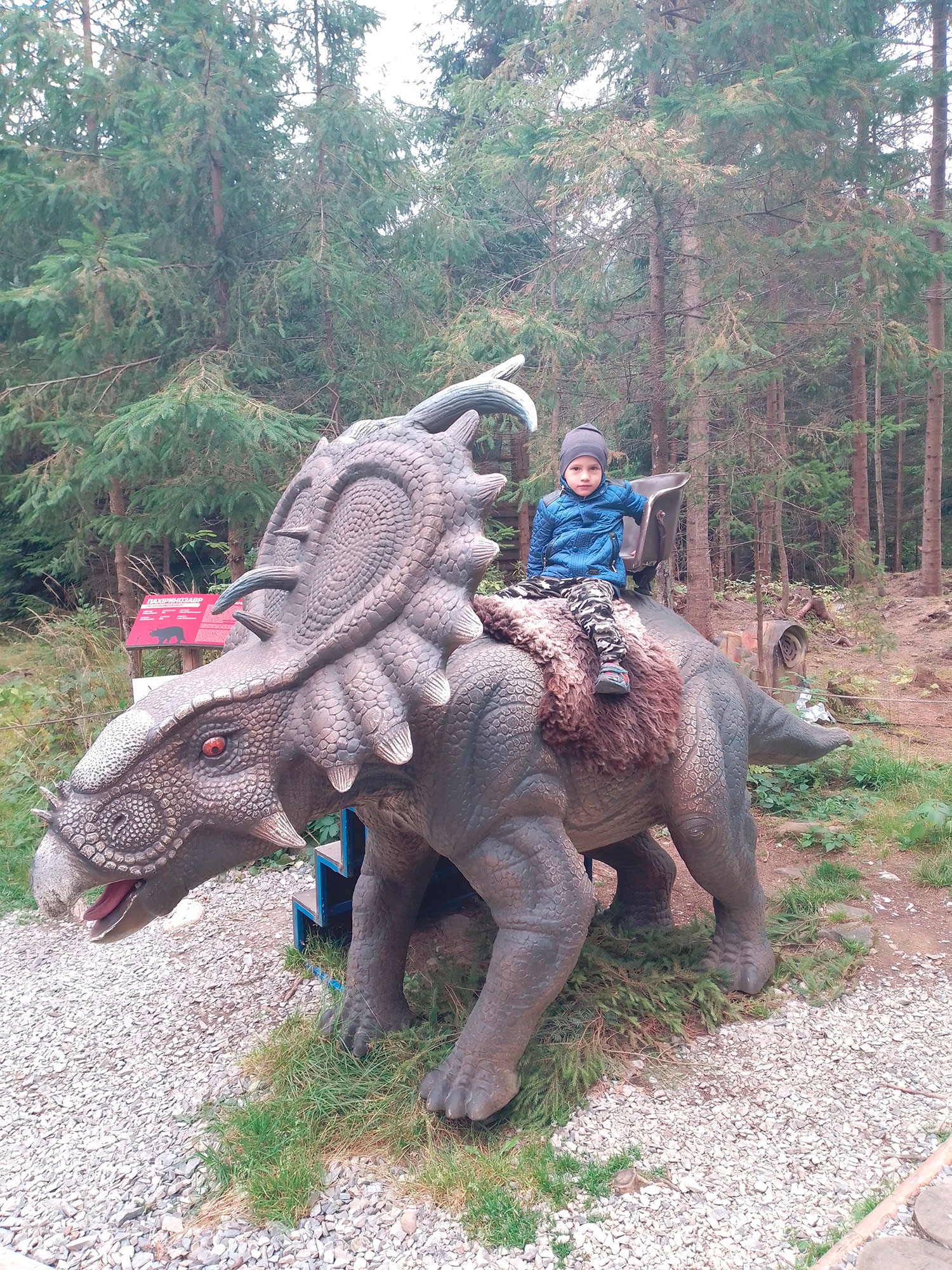 The spectacle leaves an indelible impression on adults, not to mention the awe and excitement it brings to children. Moreover, some of the dinosaurs can be climbed into directly through their mouths, and if desired, you can even take a ride on them.
Conveniently, each exhibit in this remarkable exhibition is accompanied by an information plaque providing detailed descriptions of the particular animal, its habitat period on Earth, features of that era, and other relevant information. It is an immensely interesting and educational experience!
Where is located
Polianytsia, Ivano-Frankivsk region.
Location on the map