Summer vacation in the Carpathian Mountains offers a multitude of diverse opportunities. You can explore various natural, historical, and ethnographic attractions, climb mountain peaks, hike through forests and meadows, gather mushrooms and berries, go fishing, play active games, practice yoga, or simply sunbathe. And in addition to all of that, there is another exciting activity – rafting (rafting or canoeing down mountain rivers on inflatable boats called rafts).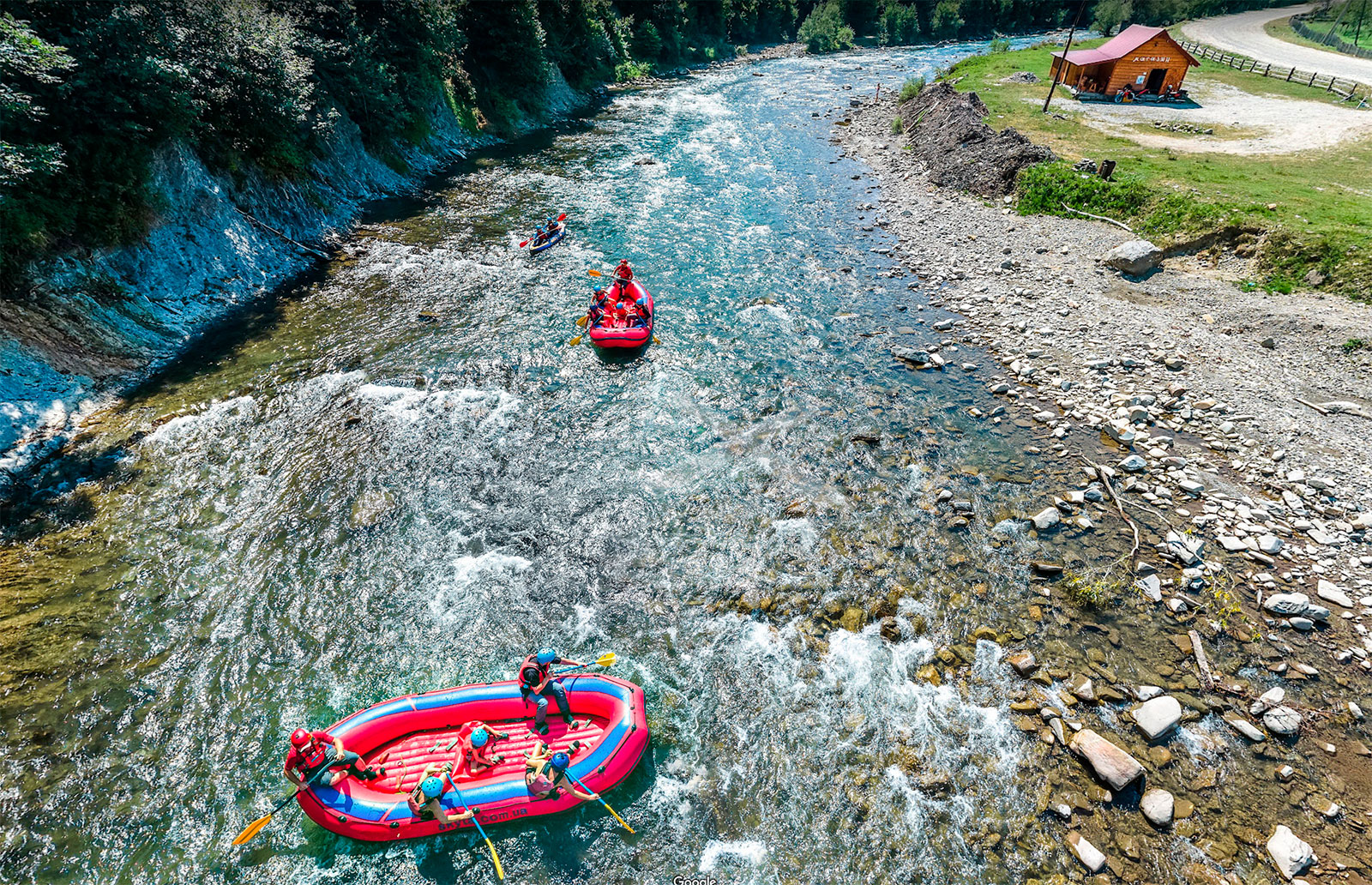 The best place in the Carpathians for rafting is undoubtedly the high-mountain Prut River, which originates in the Chornohora mountain range, on the slope of Hoverla – the highest mountain in Ukraine. The Prut is one of the longest tributaries of the Danube. Its length is 967 kilometers (272 kilometers of which are within the territory of Ukraine). If you are staying at our Chillax Hotel, the best section of the Prut River for rafting is from Vorokhta to Yaremche (you can start from Tatariv if you prefer) – choose the starting point of the route at your discretion.
Although rafting on the river is considered an extreme sport, it is completely safe and requires minimal special preparation – just a detailed briefing from an experienced instructor. Almost anyone over the age of 10 is allowed to participate in rafting on the Prut (only teenagers under 18 require written consent from their parents and the presence of at least one of them in the group).
All tourists participating in the rafting trip are provided with necessary equipment:
A wetsuit made of thermal-insulating and water-repellent fabric;
A jacket made of water-repellent fabric;
A life jacket;
A protective helmet.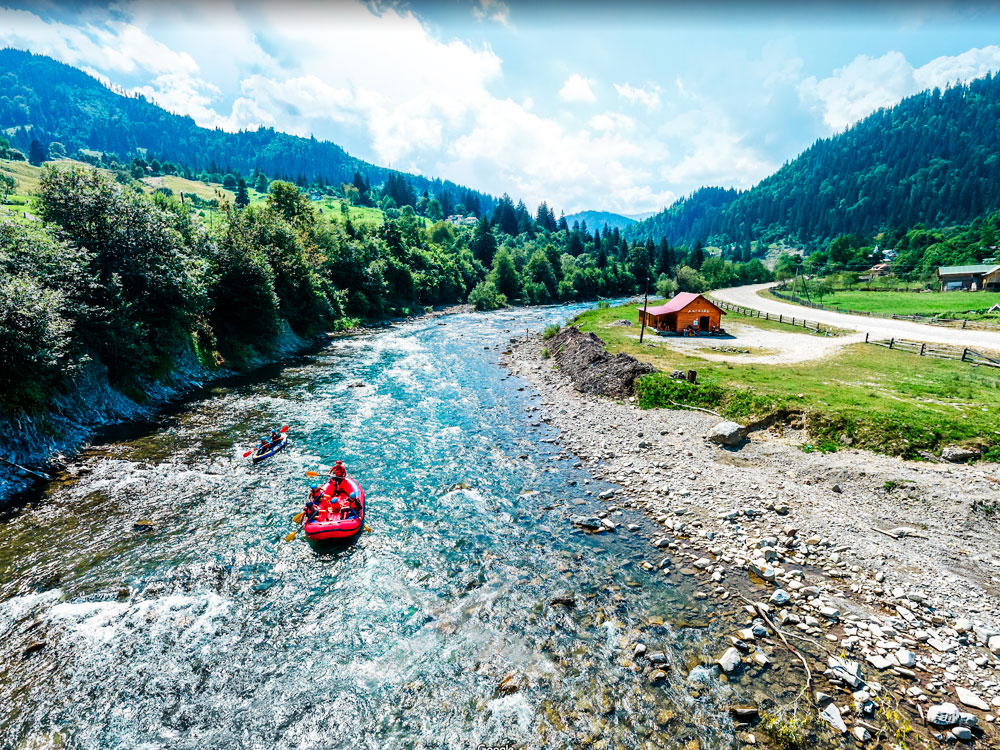 Rafting on the Prut River is a unique opportunity to admire the Carpathian nature and get an adrenaline rush. Rafting or canoeing is an excellent entertainment for the whole family, a great option for a trip with friends or colleagues. Rafting down the river on rafts or canoes evokes a lot of positive emotions and becomes an unforgettable adventure for all thrill-seekers!
Where is located
Vorokhta, Ivano-Frankivsk region.
Location on the map