Cascade waterfall Probiy (its other name is Yaremche waterfall) is located within the city of Yaremche, Ivano-Frankivsk region, on the territory of the Carpathian National Natural Park. This unique waterfall seems to "break through" the path of the Prut river among the rocks – hence the unusual name – "Probiy". Water at the same time with a strong roar falls from a height of 8 meters at an angle of almost 45 degrees. The spectacle is simply amazing! You can watch the falling and rolling further water endlessly!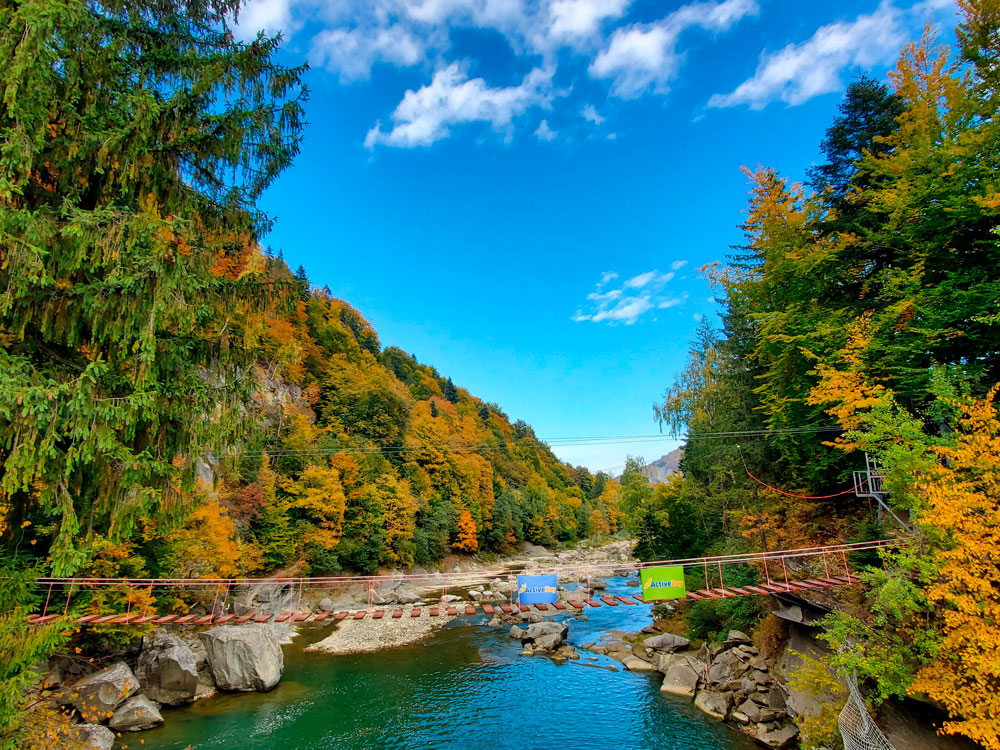 Unlike many other waterfalls, this one can be viewed from many points, including from a footbridge (12 meters long and 20 meters high). Note that occasionally there are desperate reckless people who jump from this bridge. However, you should not follow their example, because a jump from this bridge into a stormy waterfall is deadly!
Also, be extremely careful if you get too close to the waterfall in search of the best point for photo or video shooting, because the wet stones are very slippery, and there is a risk of slipping and falling into the rushing stream. Don't take unnecessary risks!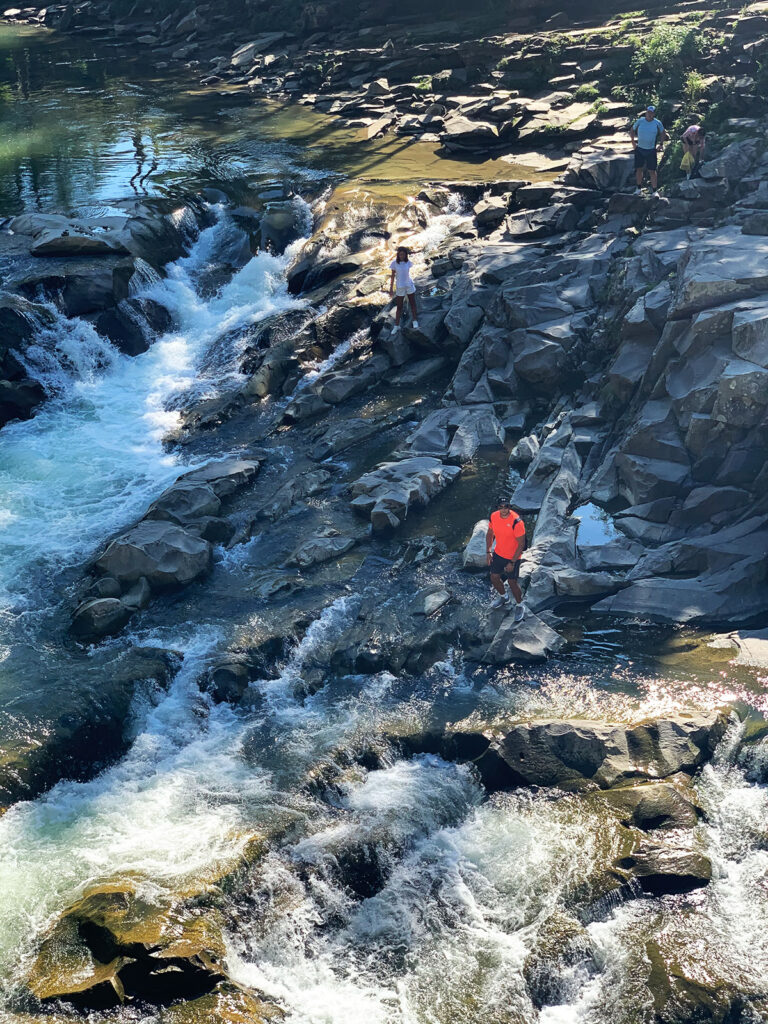 The Probiy waterfall is one of those sights where you can fully feel the power and grandeur of the Carpathian nature, admire its pristine beauty to your heart's content. In Soviet times, such Ukrainian pop stars as Sofia Rotaru, Volodymyr Ivasyuk and Nazariy Yaremchuk filmed their videos here. It was after this that the Probiy waterfall became a kind of mecca for many tourists.
If you visit here, you will certainly not regret it! Moreover, coming here in Yaremche, you can see not only this waterfall, which is sometimes called the "Ukrainian Niagara", but also visit the largest souvenir market in Transcarpathia, where there is a huge selection of local products, as well as household items and clothing made by locals. Hutsul craftsmen.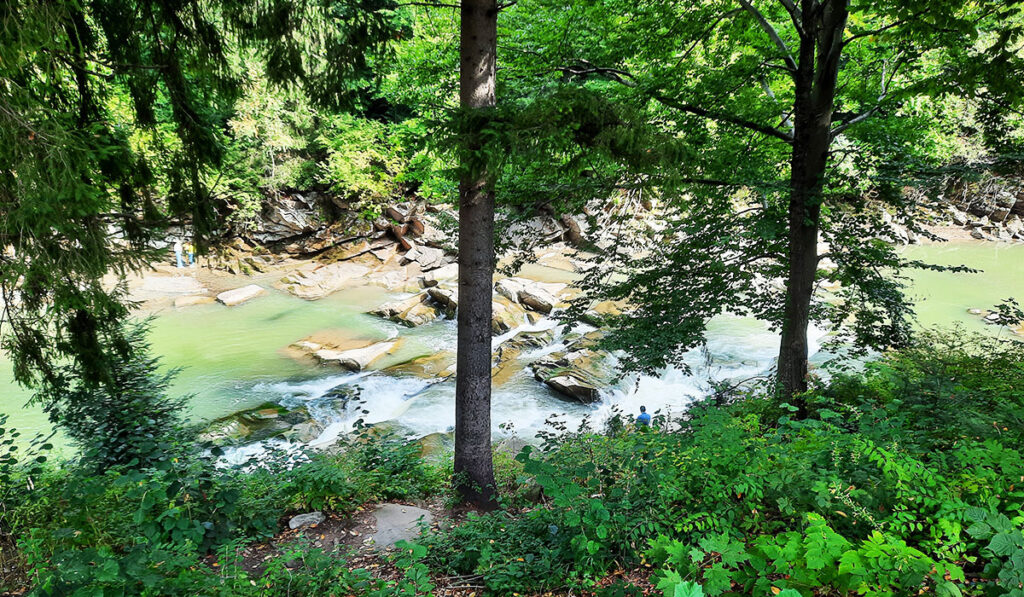 And yet – next to the waterfall is the famous restaurant-museum "Hutsulshchyna", where you can have a hearty and relatively inexpensive meal (the menu mainly includes dishes of Hutsul cuisine) in an authentic setting.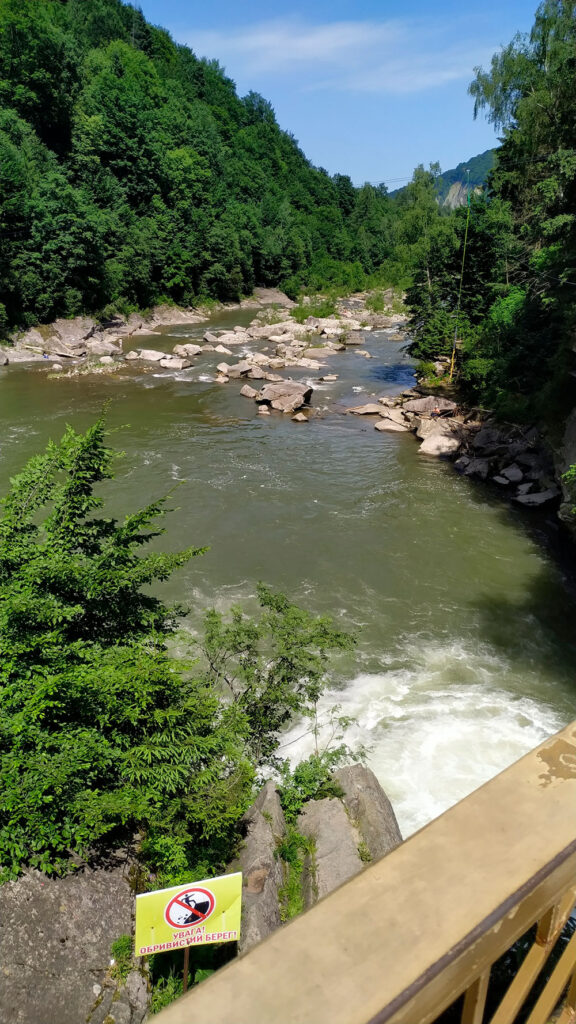 The distance from our hotel "Chillax" to the Probiy waterfall in Yaremche is about 30 kilometers. Therefore, the trip will not take much time, unless, of course, you yourself want to stay there to enjoy the local beauties!
Where is located
Yaremche, Ivano-Frankivsk region.
Location on the map