The modern ski resort Bukovel is known far beyond the borders of Ukraine, because it is a world-class tourist complex. Bukovel does not stop working even in summer. In winter, it is a huge ski resort, which attracts people not only from all over Ukraine, but also from neighboring countries.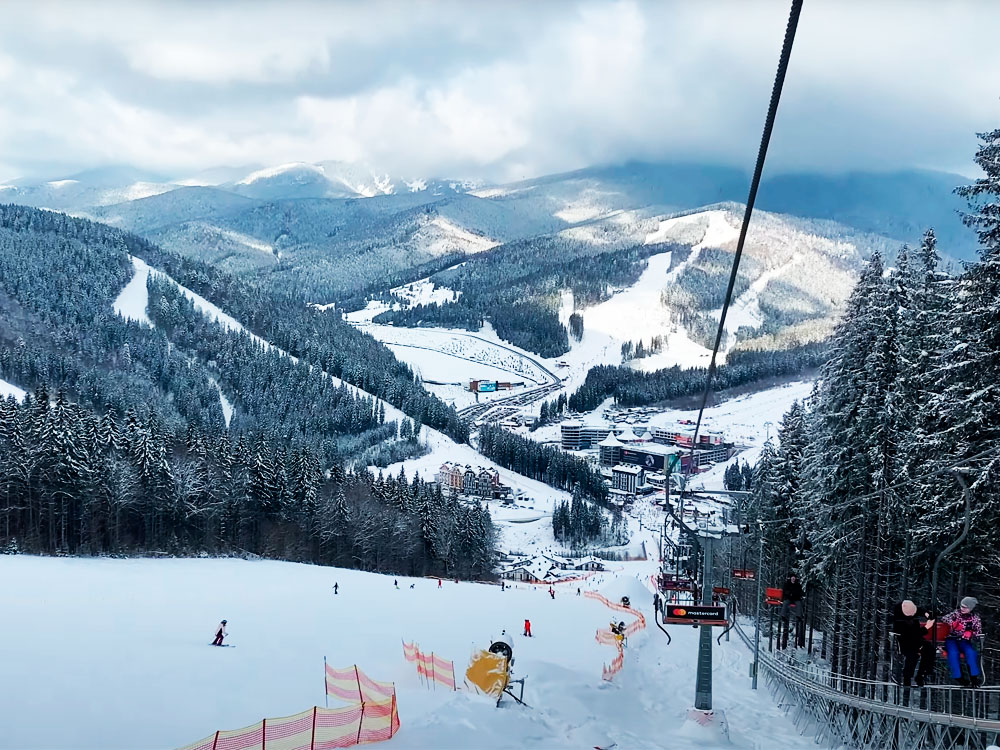 In the summer, Bukovel offers all kinds of attractions, bicycle trails, trout fishing, ATV rides and horseback riding through the mountains and meadows, and many other entertainments. You can enjoy a unique view of the Carpathian Mountains from a height of 45 meters thanks to the Ferris wheel. This impressive structure is one of the largest in Ukraine. A water park spanning four floors of entertainment. With its impressive capacity of 1,100 people, it provides unforgettable water adventures and entertainment for visitors. Come here at any time of the year, relax, as they say, "to the fullest" and enjoy the beauty of the Carpathian Mountains!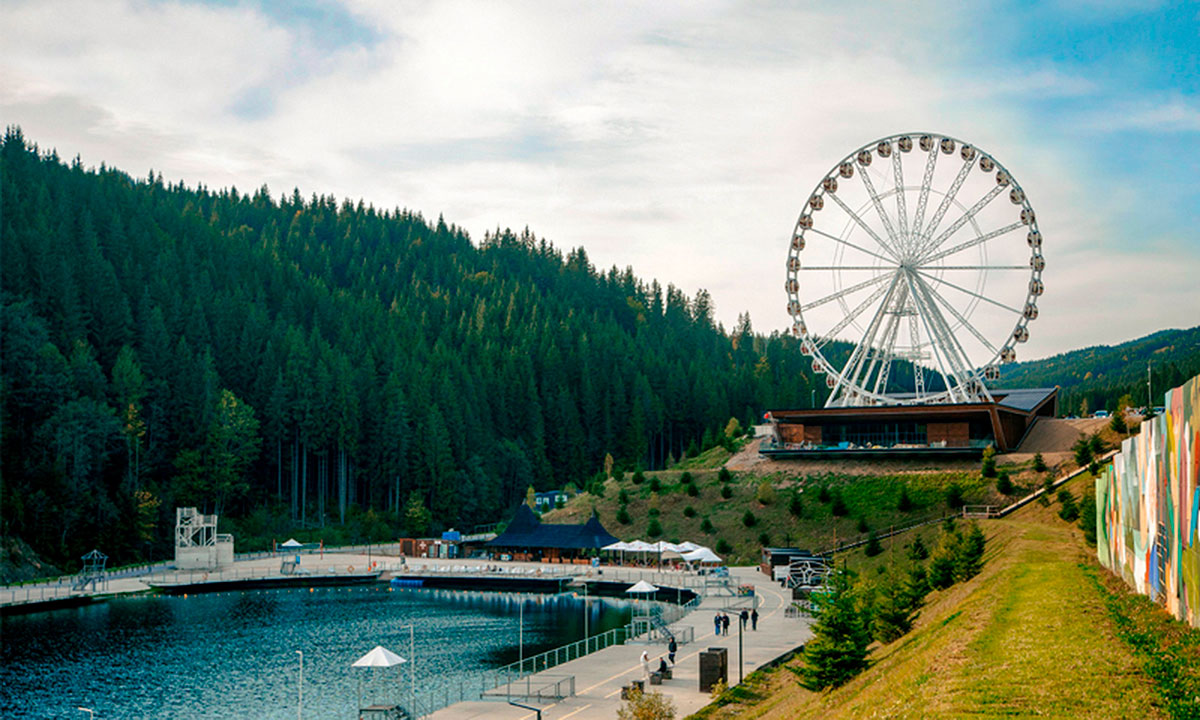 The popularity of Bukovel is rightfully deserved, because this resort offers vacationers over sixty excellent ski slopes, and all of them have high-quality lighting and artificial snowmaking systems. Here you can ride even at night, which is an undeniable advantage.
In addition, guests are provided with a sufficient number of lifts, the comfortable chairs of which have a special coating that repels dirt and moisture, making them very easy to clean. The best ski resort in Ukraine in Bukovel has several rental points that are fully certified and offer all the necessary equipment and equipment for various sports.
Even if you are a beginner who has never skied or snowboarded down the mountains before, don't worry! Here you have the opportunity to receive detailed instructions from real professionals, choose the most suitable sports equipment, use special storage rooms and visit a ski school. Check out our blog article on choosing skis for beginners.
Experienced instructors provide paid group and private lessons for various categories of guests, including children and adults. Naturally, the Bukovel resort is equipped with a sufficient number of medical care points.
Bukovel ski slopes in numbers
There are 62 trails of different difficulty levels for athletes: 8 for professionals, 41 for medium difficulty and 12 for beginners.
The longest mountain descent is 2132 meters long.
The total length of the trails is 50 kilometers.
Number of ski lifts – 16.
If you come to the resort without your equipment, don't worry. There are rental points in Bukovel where you can rent skis (both alpine and cross-country), helmets, snow tubes, snowblades, snowboards and snowmobiles, as well as any other necessary sports equipment.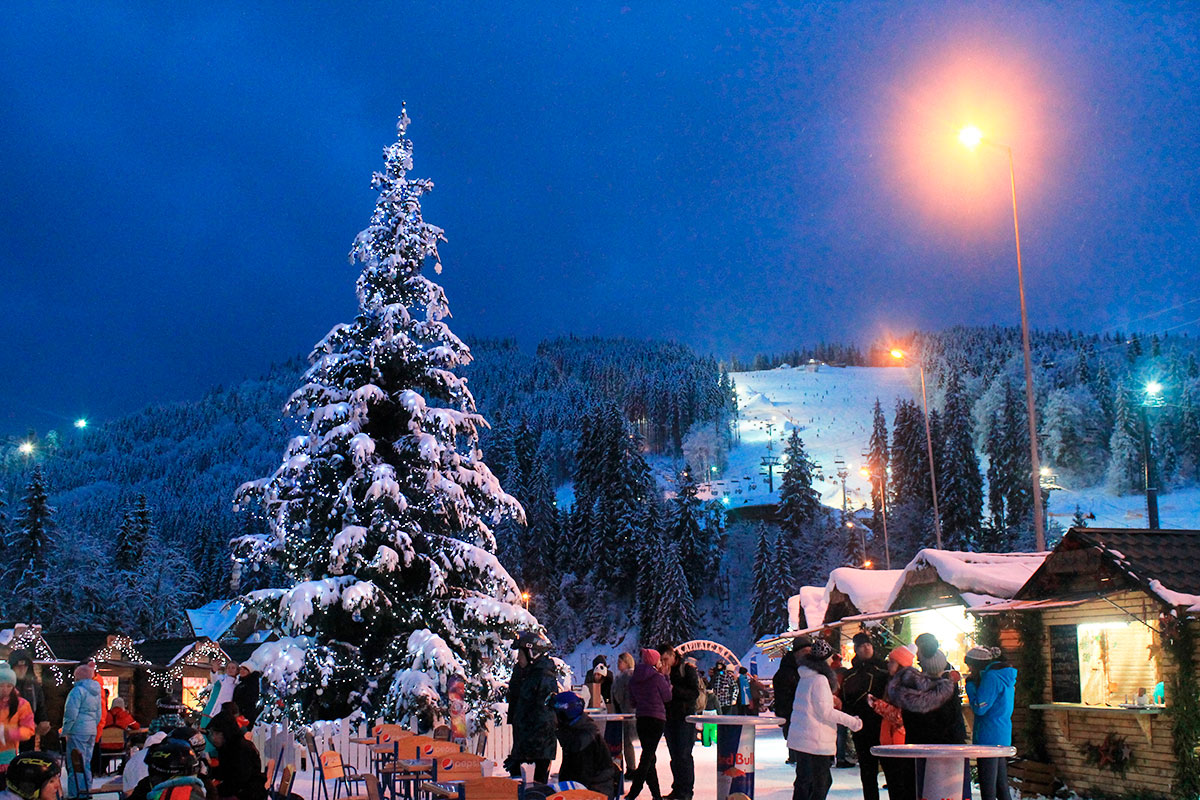 Bukovel has a very large selection of entertainment for every taste; Winter entertainment includes snowmobiling, an ice skating rink, hockey, a snow park, snow tubing, Segways (a vehicle resembling a scooter with an electric motor) and snowbikes (ski bikes), ATV riding, and the Big-Airbag attraction.
And to completely relax and unwind, the resort has nightclubs, billiards, bowling alleys, spa complexes, baths and saunas, jacuzzi, swimming pools, karaoke and much more at your service. It goes without saying that there is also a lot of entertainment for children: amusement parks, children's play clubs, a water park, a children's ski hill, children's playgrounds – it's simply impossible to list everything.
Finding accommodation in Bukovel is not a problem, there is a huge choice: there is a five-star hotel, chalets, private villas, estates, hotels, cottages and houses. They offer accommodation at a decent level in rooms of various categories (from budget to premium) for one person, families and large groups of tourists. However, prices for accommodation in Bukovel are quite comparable to European ones.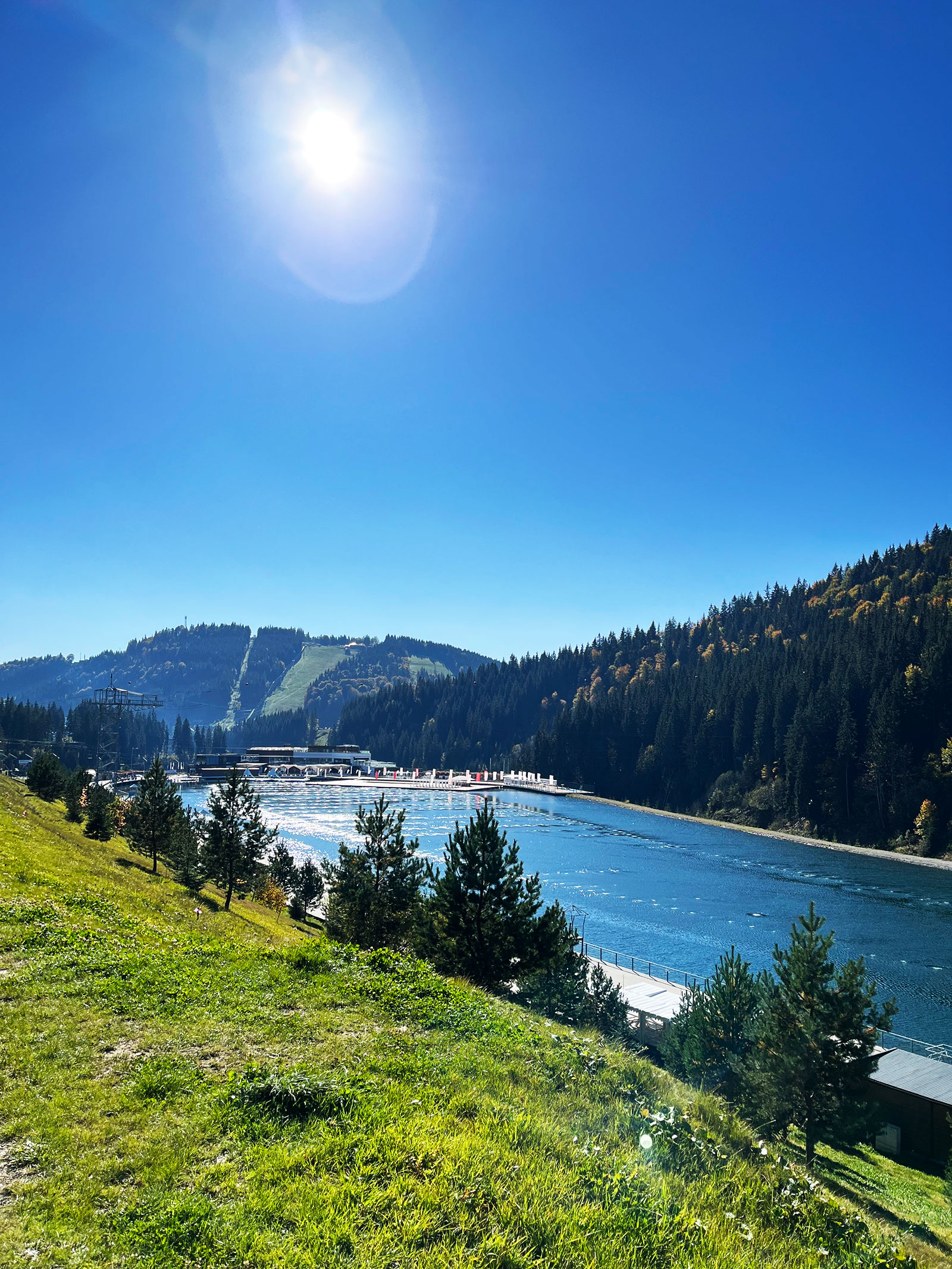 It is worth noting that many budget tourists make a hybrid choice: they prefer to have fun in Bukovel, and live in the village of Yablunytsya, which is located almost next to the famous resort, while accommodation (and food) here is much cheaper. And even the cost of transfer (and from Yablunytsia to Bukovel is only a little more than ten kilometers) makes renting rooms in our guest house "Chillax" a much less expensive option than staying in a hotel of the same level of comfort, located in the legendary resort 😀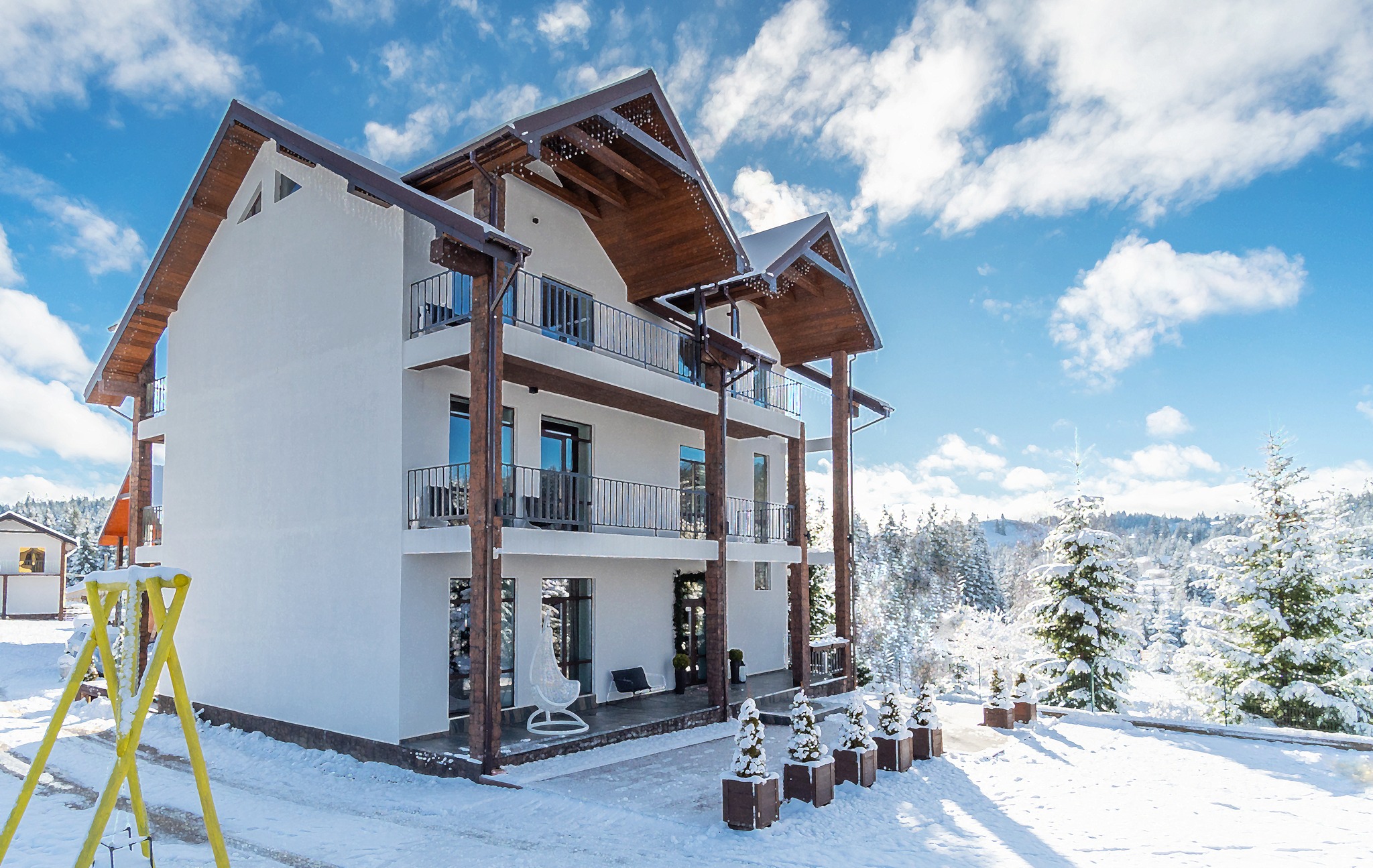 In addition, Yablunytsia is located in close proximity to two major ski resorts. There are 9 ski slopes (6 red and 3 blue) for intermediate athletes, beginners and children. If you're worried about queues and congestion on the slopes in neighboring Bukovel, then Yablunytsya is a great place to learn to ski.
Where is located
Polianytsia, Bukovel, Ivano-Frankivsk region.
Location on the map